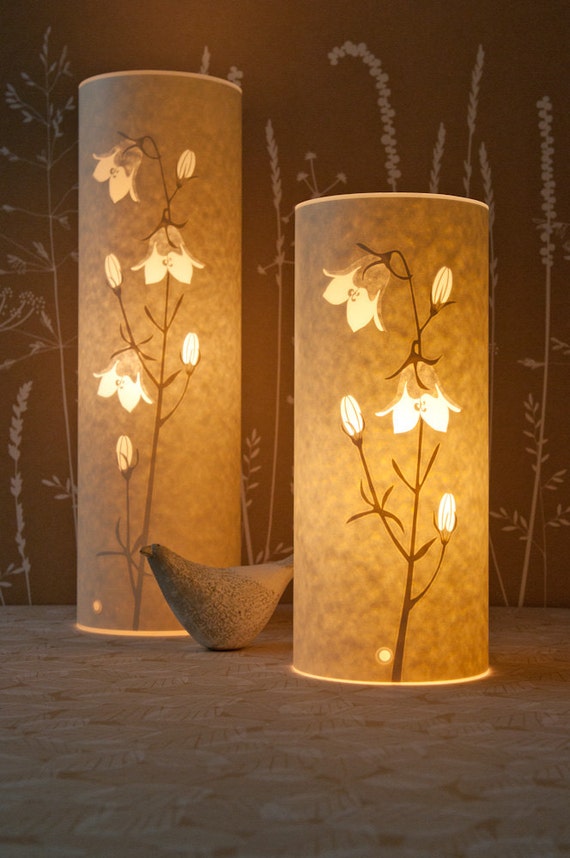 In short, beauty of the bedroom is what one can read from your bed-side lamps. Isn't it? Got some nature inspired amazing night lamps, that attract me a lot
and I can't stay withing letting you know about it. Sometimes you find little birds waiting for the dawn, sometimes wild flowers, pretty dragonfly or may be some vein like simple patterns. But whatever that Hannah Nunn designs, they come out as eye-soothing paper lamps. Yes, they are paper lamps, so easy to handle and eco-friendly home decors.
If you wanna explore more designer lamps, just go and meet
Hanna's page at Etsy
.